Planned Activities
The main aim of DARE project is to promote inclusive education and responsive education in Georgia and Israel by widening access to higher education for potential and existing students from three vulnerable groups: women, ethnic minorities and those with disabilities. To achieve this end, several actions have been planned, in different levels and for different populations.

Institutional Building
Since our aim is to widen access to higher education for pre-enrolled students from disadvantaged or peripheral groups, we design outreach programs which offer them academic, personal and social supports. That means, developing and reinforcing Student Support Services (SSS) which will become part of the Israeli and Georgian higher education institution and improve its ability to admit more students from vulnerable groups. These services encompass the following areas: Learning, mental and physical disabilities, child care located at the higher education institution, occupational counselling (choosing a career path) and academic support.
Capacity Building
We believe that implementing different services to support disadvantaged groups is not sufficient for widening their access to higher education. What is also needed is a comprehensive plan for promoting faculty members, professional and administrative capabilities to give accessible service to students from target groups. To this end, we intend to develop training material and train the staff at each Georgian and Israeli HEI on the use of Student Support Services and how to address and assist each specific target group. The idea is to create a core trained group of university staff who will invest themselves during the project and who will commit to keep on improving access to socially vulnerable groups and to provide coaching throughout their studies at the university.
Distance Learning
We view accessibility as a path with double direction: bringing people to the university and bringing university to people. Thus, another strategy to outreach the three targeted groups is by offering a support system via distance learning (ICT) with tutorials and selected course programs. The main objective henceforth is to facilitate accessibility to teaching and learning materials in electronic format for students with mobility problems. We focus on four interdisciplinary courses: Hebrew/Georgian as a second language; English as a second foreign language; academic writing and research method.
Dissemination
We think of dissemination in three different ways: dissemination of awareness, dissemination of understanding and dissemination of actions. We adopt a multi-strand approach to disseminate our mission, ideas, activities and achievements. The common ground for these activities is the idea that dissemination is a dialogical act, in which the disseminator prompts his audience to enter a worthy discourse. Following this idea, we plan to organize roundtables, conferences and events around the world which focus on issues such as diversity, multiculturalism, equity, inclusion etc. Another venue of dissemination is publishing in professional and academic journals. By so doing, we would like to add knowledge to the scientific and professional community and promote public discourse on the topic of widening access to higher education system. The portal is another example of a tool for dissemination. What is unique about it is the fact that it allows discussions and exchange of opinions within chat rooms. We encourage you to use these dialogical spheres for lively discussions.
Quality Plan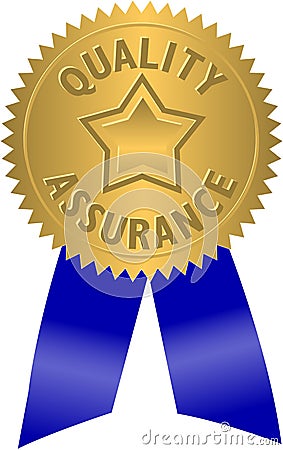 We believe that the success of this project is depend (among other things) on self-criticism and participants' ability to reflect on their actions. Striving to achieve our objectives, we acknowledge the need to develop a quality plan at the beginning of the project. This plan includes internal and external evaluation process. The internal quality plan includes Key Performance Indicators (KPI) to evaluate efeectiveness and effeciancy of our activities (students support services, training workshops, online courses, dissemination activities). The external quality plan adds another layer to the evaluation process, by giving an objective evaluator the opportunity to asses our work and provide his feedback. These two quality plan will guide us in the development and implementation stages of the project.
Last modified: Monday, 29 February 2016, 11:31 PM